COVID-19 Notice: Here is an updated list of which of these spots are open during Covid-19 and what they're offering.
Evil Genius: Reservations for outdoor beer garden, pick-up orders, delivery orders
Punch Buggy Brewing: Outdoor seating only, Fri-Sun, curbside growler fills, and bottles and cans to-go.
Philadelphia Brewing Co: Beer garden is open, pickup orders (curbside pickup available)
FF: To-go sales, draft pours in takeaway cups, seating in courtyard
Memphis Taproom: beer to-go, food and drink service in the beer garden
Goose Island: patio and beer garden service, open for online reservations for indoor and outdoor seating, walk-ins accepted, orders for pickup
Wissahickon Brewing: Beer garden and hop deck seating, online orders for delivery or curbside pickup available, food truck service available
Brewery ARS: Growler fills and cans for pickup.
Dock Street Brewery: outdoor dining only, takeout via online ordering
Love City: outdoor dining at sidewalk tables. Seasonal beer garden open Saturday and Sunday through Labor Day. Beer orders for pickup, delivery, or shipping available.
Mainstay: Pop-up beer garden at Race Street Pier, online orders, delivery available
Urban Village: Accepting reservations and walk-ins for patio dining, takeout available (food, beer, and cocktails)
2nd Story: beer and food takeout and delivery.
One of the most profound joys of summertime is to enjoy an adult beverage outdoors. The next nicest thing is, of course, hanging out with your dog while you do it! But are there dog-friendly spaces in Philly where you can also enjoy a beer? Is that a thing? The answer is a resounding "Yes"! Whether you're a local dog owner, you're traveling to Philly with pup in tow, or you're simply a dog lover craving a spotting, the city of Philadelphia is ripe with canine-friendly breweries!
Before heading out with your doggo to one of the following spots, there are a couple things to keep in mind. First, an establishment's dog policies can change at any time. It is always recommended to give your chosen brewery a call ahead of time, just to make sure that it's still a-okay to bring your best bud. Second, always be mindful of other customers (human and canine)! Plan to keep your buddy on leash at all times while at the brewery, keeping in mind that not everyone might be psyched on dogs. Finally, due to local laws, "dog-friendly" really means that you can have your pup with you only at the outdoor-seating areas. Now that we've covered that, you're ready to plan your next beer-tastic outing with your canine companion!
Evil Genius is an excellent choice for drinking a cold one outdoors while hanging out with your dog. Located in Fishtown and nestled right under the MFL (the Market-Frankford Line, if you're not from 'round these parts), they have a lovely pebbly outdoor patio space that is 100% dog-friendly, not to mention an extensive list of tasty and imaginative brews with fun names AND a snack menu. A local fave!
Punch Buggy Brewing is newer on the scene, having opened in August of 2019. A cute little spot on a peaceful, sunny corner in Olde Kensington, they've got a big barn door style entryway that opens out onto their sidewalk sitting area where dogs are welcomed. Their taproom is full of the art of local street artists and punch buggy memorabilia, and the vibe feels a lot like you're hanging out at your homebrewing neighbor's cool garage. They've also got a selection of tasty bar noshes, so you can enjoy a nice little aperitivo in your canine's company.
Philadelphia Brewing Co (home of the ubiquitous Philly-favorite pale brew, "Kenzinger") features an outdoor hang space with plenty of picnic tables and umbrellas where you can sit and enjoy some cool suds next to your best canine friend. Built in 1885, PBC is a Philly and a Kensington institution and worth a visit if you haven't been! They've also got an indoor space called The Peacock Room for when your pup has better things to do and occasional live music. A fave amongst the locals.
Fermentery Form is possibly the hippest and most unique choice for a dog-accompanied brew in Philly. Tucked away in an unsuspecting alleyway in West Kensington with no sign (just a green light bulb outside that is on when open) sits Fermentery Form, a charmingly miniscule artisan brewery. Fermentery Form features a petite menu of draft beers and bottles that can be purchased to enjoy on the premises or to-go, as well as a dingy-cool and dog-friendly courtyard area. The staff is nice, and the small crowd is eclectic. This one's for the folks (and doggos) that want to get off the beaten path and appreciate a low key vibe and a fancy, high quality beer (not for dogs). Tune into their Instagram to know when they'll be open!
Memphis Taproom, tucked into a sleepy residential niche in Fishtown, is not actually a brewery but more of a craft beer-centric restaurant. They've got a covered beer garden outside during the warmer months with complete with adirondack chairs, picnic tables, and cornhole where pups are welcomed! They've also got a great food menu, featuring many imaginative vegan options, so in addition to your dog, you can bring your favorite vegan, too!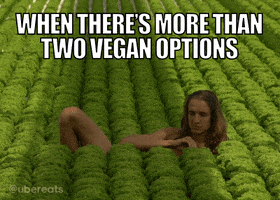 Goose Island Brewhouse is an offshoot of the original Chicago-based brewery that launched in the '80s. Located in Northern Liberties not far inland from the Delaware River, it's got a spacious patio and dreamy open yard space. There's even cornhole available for the humans (IF you can convince your pup it's not fetch. Big if.). Between that, the extensive draft list, and the veggie-inclusive snack menu, what's not to love?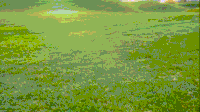 Now moving west over to the East Falls neighborhood, nestled in right under Wissahickon Valley Park sits the family-run Wissahickon Brewing Company, a cozy, lived-in, and dog-friendly spot! All they ask is that all dogs be nice, leashed, and kept close. A perfect choice for a cold post-hike brew with your pup after a day in the park. They've also got a sweet food truck hook-up to stave off that post-hike hanger. You know the kind.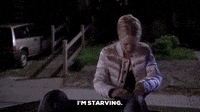 Located in the West Passyunk neighborhood right along Passyunk Ave, Brewery ARS is a great choice for those who find themselves at the intersection of true craft beer and dogs. Much like Fermentery Form up north, don't let the unsuspecting facade and small, no frills seating area deter you- the brews are sure to please! You'll also have the option of grabbing a nibble from their small snack menu or from the occasional food truck visit. And of course, the joint is dog-friendly!
If you're over in West Philly, check out Dock Street Brewery West along Baltimore Ave in the Cedar Park area for a dog-hang and a brew. The brewery inhabits an old converted firehouse, and dogs are allowed at their outdoor tables along the sidewalk. You can even do dinner here- they've got a food menu (with vegan options clearly marked) featuring your typical American bar fare: snacks, fries, pizza, burgers, and wraps. The general consensus has it that pizza is the way to go!
Love City, located in the Callowhill neighborhood, is pup-friendly, allowing pups at their outdoor tables. They've also got a seasonal beer garden right now (pictured above)! They've got a cool aesthetic going on inside, featuring polished concrete floors and a long communal table- feel-good vibes abound, and a nod to the neighborhood's manufacturing roots. Not a dinner spot, as they only offer light packaged snacks, but a great place to hit before or after! It's not just beer too, with wine, cider, and cocktail options on the menu. Something for everyone!
Love City's seasonal beer garden is open Saturday and Sunday through Labor Day.
Mainstay Independent Brewing Company, which sits practically on the Delaware River in Northern Liberties, features a cool and expansive indoor space complete with a couchy lounge area and shuffleboard table. This one's a great pick for a family evening- it's got a food menu, TVs for sports-watching types, games, and even outdoor chicken and rabbit coops. The place is covered in American history-centric art, and there is an outdoor seating space. The pet-friendly thing is a major bonus- truly an ideal spot for the WHOLE fam.
Urban Village sits right in Northern Liberties' new-fangled "Piazza" and is pet-friendly at both their outdoor seating out front and their partially-shaded stone patio. They've got a clearly marked menu with both vegan and vegetarian options, and they offer wine, cocktails, and cider in addition to their draft list. And, their cozy woodsy interior vibe and TVs behind the bar make for a nice hang for those days when your pup just can't be bothered to join you.
The aptly named 2nd Story Brewing is a bi-level brewery and restaurant in historic Old City. Ideal for the Center City afterwork crowd, they feature a classic American pub-fare food menu and a cozy wood interior and sun-drenched 2nd floor dining room. And, they are dog-friendly at their outdoor tables!
Closer
Whether you're a local with a new labrador, a traveler with a terrier, or maybe just a dog person looking for some new options, Philly has a wealth of hip breweries that are dog-friendly. And we didn't even cover the wealth of bars, beer gardens, and restaurants that share a canine conscience! Who out there said that Philadelphia wasn't a dog-friendy city?!